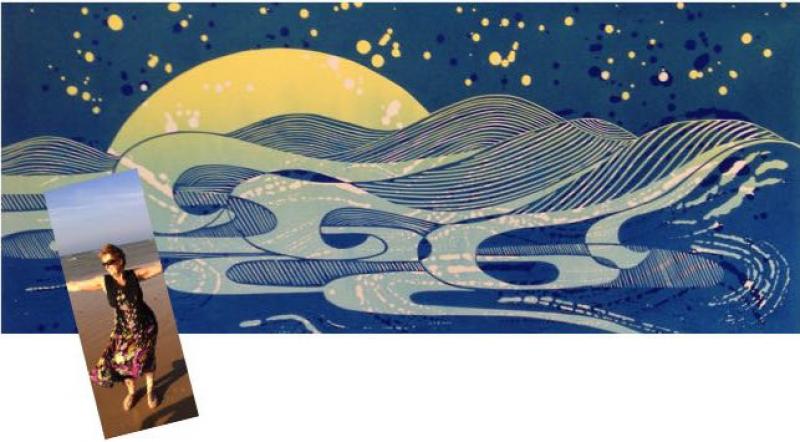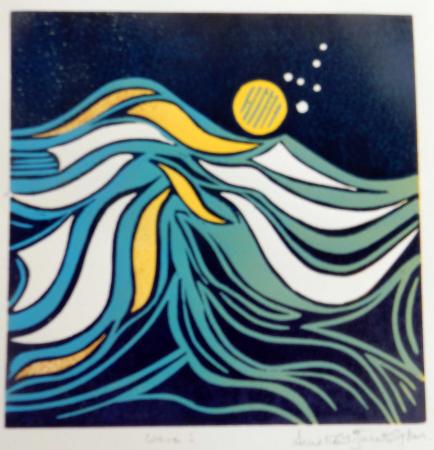 WHAT'S ON
A Retrospective - at Oakapple Gallery, Mears Ashby, Northampton, a trio of artists for 3 days only - 25th to 27th November, 11 a.m. to 4.30 p.m.
Northampton Town and County Art Society 103rd Annual Exhibition - from Sat. 3rd December 2016 to Sat. 18th February 2017.
As part of the Printmakers'Councils 50th birthday celebrations, I had a piece of work accepted for the permanent collection of the Victoria and Albert Museum. AND HERE IT IS, RIGHT ABOVE. CALLED 'WAVE 1'.
HOWEVER - I have just spent the weekend at the ART BUSINESS SUCCESS SUMMIT in London with Kathryn Roberts. What a lady, inexpendable energy and drive. So much to give; I have learned so much; revisited stuff I had forgotton and will implement and have met some amazing people such as Kelvin Okafor - see his amazing work at www.kelvinokaforart.com; also Jonas Almgren, CEO of artfinder.com amongst others. If you get the chance spend some time with Kathryn, I can't recommend her highly enough. I also had a professional photo shoot with Val Westover who flew over from L.A. to be with us for the weekend, an amazingly talented photographer he even made me look good. Photos coming on board shortly. To Kathryn and all her family a BIG THANK YOU.
Kathryn Roberts, www.YourArtImage.com Jonas Almgren, www.artfinder.com
WORK IN PUBLIC COLLECTIONS
Victoria and Albert Museum
Peace Hospice, Watford
Kettering General Hospital
Scarborough Museum