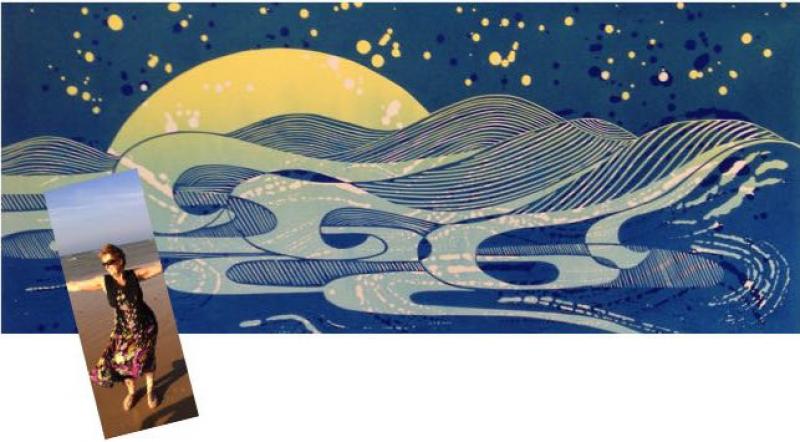 For as long as I can remember I have been fascinated by the sea in all its' moods and vagaries, but I was also afraid to tackle it as a subject in my work, It was too huge in my mind, too important to me. Then my husband set me a challenge which I couldn't refuse. Since then I have tapped into something deep inside myself, all those treasured moments of 'Sea' hidden in my mind and soul. An outpouring has begun which shows no signs of abating soon. In print and in my sketchbooks, images are simply presenting themselves to me, fluid and fully formed. Herewith are the beginnings of a new stage of my artistic evolution, I hope that you enjoy them as much as I do.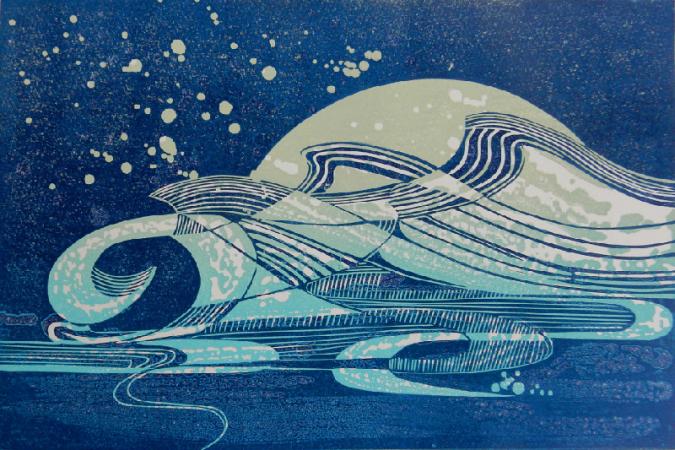 The way the Moon pulls the Sea; the Suns' solstices create great storms; the wind moulds the shapes of trees and crumbles even stone away, this is what my latest pieces are all about, coming from my heart, my gut, based yes on on memories of places, but all showing the influence of my unconscious mind which has devoured these thoughts and feelings since I was so small. They tap into the honesty of my inner reations to the wonder, the strength of the elements which mould our world.
In 2016 I have begun to develop a new body of work Observations. Numerous sketchbooks capturing poignant, amusing and quirky moments throughout my life, provide the inspiration and material for Observations, in which I turn my attention to the minutiae of life rendered in linocut, etch and carborundum.